It's been several months since my last blog. I am too busy writing researches and only last night I squeezed some time to write about this article.
Many researches confirmed that in general we as a people possessed low savings and an openness to incur consumer debts. Only a small percentage of Filipinos are aware that we need to save more and cut down on credit card debts and instead look for an opportunity to obtain passive income. One avenue of earning aside from our salary is to trade stocks online. The number of individual investors who trade stocks online has significantly increased in recent years. One company that recently introduced their online investing is First Metro Securities, the subsidiary of Metrobank.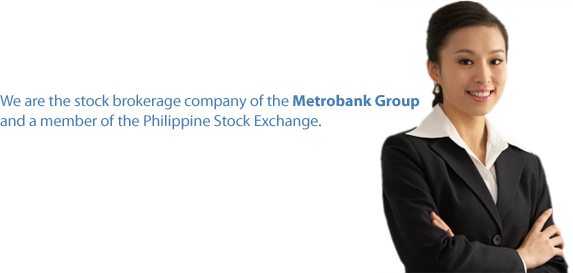 First Metro Sec is offering a free seminar on on-line stock buying in the following dates:
Oct. 1,
2,
8,
9,
15,
16,
22,
23,
atTraining Room of First Metro Securities, 18th floor, PSBank Building, 777 Paseo de Roxas Avenue, corner Sedeno street, Makati City.
Good luck!